Tech execs Silicon Valley is over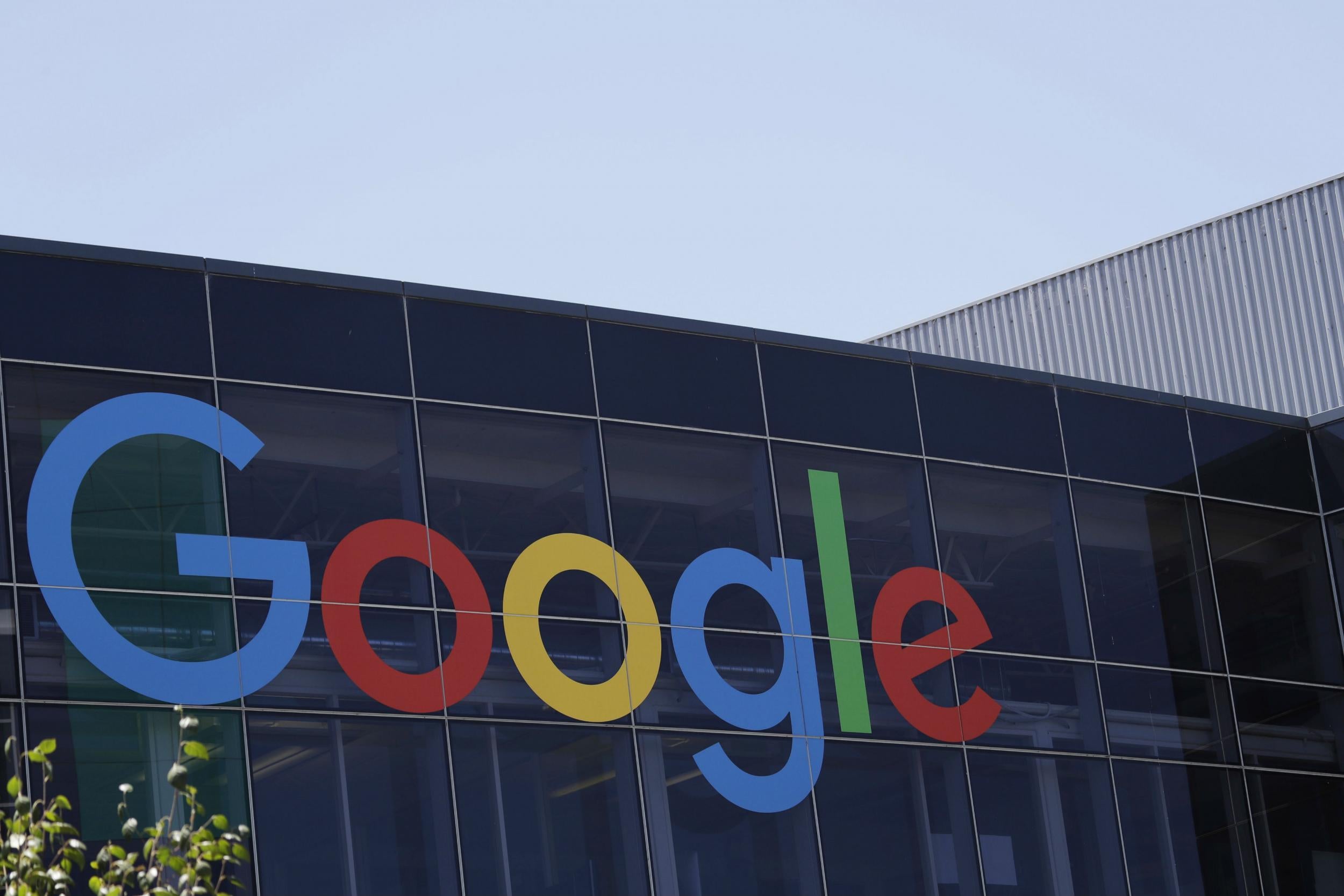 Issued: 2018-03-05
'I'm a little over San Francisco. It's expensive, congested, and you see opportunities in other places'
Google is said to be close to signing a $2.4bn deal to establish an East Coast base in New York City, the latest in a series of moves by tech firms who believe Silicon Valley's best days may be "over".
Reports said the multinational tech giant, valued at $133bn, is ready to finalise a deal for a building in the meatpacking district, close to offices it already rents there. The building, a former Nabisco factory, occupies an entire city block and the Associated Press said it would be among the most expensive real estate deals in the city's history.
If it goes ahead, Google would be among a number of tech companies that are looking to expand their New York footprint. Concerns about the soaring cost of living in San Francisco, and worried that innovation may be accelerating faster in other parts fo the country, a number of firms are looking to New York and other cities.
Will Google's huge appetite transform a vibrant slice of Manhattan? https://t.co/e75dX2joqg
New York recently welcomed an enlarged presence from Facebook and Spotify. Meanwhile, even as New York waits to hear if it is the lucky one among 20 finalists that have applied to be the base for Amazon's second headquarters, Jeff Bezos' company recently signed a deal to bring 2,000 employees to a property on the city's west side.
Representatives for Google did not respond to requests for comment about the company's New York expansion plans, which was first reported by the real estate publication The Real Deal.
The AP said New York had been pitching itself as an alternative to Silicon Valley for years. While tech may never rival financial services and Wall Street as the most important private-sector employer and economic driver, it has already established a legitimate footprint that goes beyond a handful of giant companies.
A report by state Comptroller Thomas DiNapoli found the city  had 7,600 tech firms in 2016, an increase of 23 per cent since 2010. The report said the average salary for tech employees in the city was $147,300.
Julie Samuels, executive director of Tech:NYC, a trade association of New York tech companies, said the presence of large companies like Google and Amazon has created "a robust ecosystem" where young engineers and others move to New York to work for the large companies and then leave after a few years to found startups.
The news comes as a number of other tech giants are looking to find alternative locations for investment opportunities and expansion. The New York Times said Robin Li, an investor with the San Francisco venture capital firm GGV Capital, recently led a three-day bus tour through the Midwest, stopping in Youngstown and Akron in Ohio, Detroit and Flint in Michigan and South Bend in Indiana.
Chinese President Xi Jinping arrives for the opening of the first session of the 13th National People's Congress (NPC) at the Great Hall of the People in Beijing. The NPC has over 3,000 delegates and is the world's largest parliament or legislative assembly though its function is largely as a formal seal of approval for the policies fixed by the leaders of the Chinese Communist Party. The NPC runs alongside the annual plenary meetings of the Chinese People's Political Consultative Conference (CPPCC), together known as 'Lianghui' or 'Two Meetings'.
EPA
Female protestor stands up with the words 'Berlusconi Sei Scaduto' written on her body, translating as 'Berlusconi, you've expired', as Silvio Berlusconi stands during voting of the political and regional elections in Milan, Italy.
Rex
Russian President Vladimir Putin delivers a speech during a rally to support his bid in the upcoming presidential election at Luzhniki Stadium in Moscow.
Reuters
A light turns red outside of Germany's Krupp Mannesmann steel factory. German officials and industry groups warned U.S. President Donald Trump that he risks sparking a trade war with his closest allies if he goes ahead with plans to impose steep tariffs on steel and aluminium imports.
AP
People dance during Holi festival celebrations in Kathmandu, Nepal.
EPA
Indian fans watch as the funeral procession of the late Bollywood actress Sridevi Kapoor passes through Mumbai.
AFP/Getty
Candles are left in tribute to murdered Slovakian investigative reporter Jan Kuciak, 27, and his fiancee Martina, 27, at Slovak National Uprising Square in Bratislava. A leading Slovak newspaper says organised crime may have been involved in the shooting death that shocked Slovakia. The bodies of Kuciak and Kusnirova were found Sunday evening in their house in the town of Velka Maca, east of the capital.
AP
Colosseum during a heavy snowfall in Rome, Italy.
REUTERS/Alberto Lingria
Family members of victims of the sunken South Korean naval ship Cheonan by a North Korean attack hold up defaced portraits of Kim Yong Chol, vice chairman of North Korea's ruling Workers' Party Central Committee, during a rally against his visit near the Unification bridge in Paju, South Korea. A North Korean high-level delegation led by Kim arrived to attend the closing ceremony of the Pyeongchang Winter Olympics. The signs read: " Let's punish Kim Young Chol."
Getty
Ivanka Trump (C) cheers while sat between former Olympic US bobsledders Shauna Rohbock (L) and Valerie Fleming (R) as the United States beat Sweden in their Men's Gold Medal Curling match at the Gangneung Curling Centre in Gangneung, South Korea. Ivanka Trump is on a four-day visit to South Korea to attend the closing ceremony of the PyeongChang Winter Olympics.
Getty
David Allen Turpin (C), who along with Louise Anna Turpin is accused of abusing and holding 13 of their children captive, appears in court with attorneys David Macher (L) and Alison Lowe in court in Riverside, California. According to Riverside County Sheriffs, David Allen Turpin and Louise Anna Turpin held 13 malnourished children ranging in age from 2 to 29 captive in their Perris, California home. Deputies were alerted after a 17-year-old daughter escaped by jumping through a window shortly before dawn, carrying a de-activated mobile phone from which she was able to call 911 for help. Responding deputies described conditions in the home as foul-smelling with some kids chained to a bed and suffering injuries as a result. Adult children appeared at first to be minors because of their malnourished state. The Turpins were arrested on charges of torture and child endangerment.
Getty
The Elephanta Island, home to the famous Elephanta Caves, finally gets electricity after a wait of 70 years. Seventy years after Independence, a 7.5-km long undersea cable has finally brought electricity to the world-famous Gharapuri Isle, which houses the UNESCO World Heritage site Elephanta Caves, about 10-km from Mumbai, India.
Getty
Canadian Prime Minister Justin Trudeau pays his respects at the Sikh Golden Temple in Amritsar. Trudeau and his family are on a week-long official trip to India.
Getty
Members of the Syrian civil defence evacuate an injured civilian on a stretcher from an area hit by a reported regime air strike in the rebel-held town of Saqba, in the besieged Eastern Ghouta region on the outskirts of the capital Damascus.
AFP/Getty
A Thai Navy instructor demonstrates how to catch a snake during a jungle survival exercise as part of the "Cobra Gold 2018" (CG18) joint military exercise with US soldiers, at a military base in Chonburi province, Thailand.
Reuters
Children play outside their destroyed school in the Frikeh village, in Idlib, north-western Syria
A pro-Kurd demonstrator attends a protest demanding the release of the Kurdistan Workers' Party (PKK) leader Abdullah Ocalan in Strasbourg, France
Joe Zevuloni mourns in front of a cross placed in a park to commemorate the victims of the shooting at Marjory Stoneman Douglas High School, in Parkland, Florida
Reuters
South Africa's new president Cyril Ramaphosa holds up his right hand as he is sworn into office
AFP/Getty
The African National Congress's (ANC) treasurer general Paul Mashatile (left) and parliamentary chief whip Jackson Mthembu address a media briefing, after an emergency ANC caucus meeting on 14 February in Cape Town. South Africa's parliament will hold a vote of no-confidence in President Jacob Zuma on 15 February, the ruling ANC party said, signalling its determination to eject him from office after days of stalemate
AFP
North Korean cheerleaders are surrounded by media as they attempt to walk on Gyeongpo beach in Gangneung, South Korea
AFP/Getty
Former US President Barack Obama unveils his portrait at the Smithsonian's National Portrait Gallery in Washington, DC
AFP/Getty
US Vice President Mike Pence and North Korean leader Kim Jong-Un's sister Kim Yo-Jong attend the opening ceremony of the Pyeongchang 2018 Winter Olympic Games
AFP/Getty
Bangladesh police charge towards activists of the Bangladesh Nationalist Party protesting following a verdict against opposition leader Khaleda Zia in Dhaka. The ex-Prime Minister of Bangladesh was jailed for five years on corruption charges.
AFP/Getty
Rescue services search for people in a damaged building in eastern Taiwan after a magnitude 6.4 earthquake hit Hualien on the night of 6 February, 2018. Media reports said several buildings were damaged and at least four people were killed and some 100 were injured during the quake. Teams are trying to rescue people inside the buildings. Some bridges and roads are damaged and the main road to Hualien is closed. More than 100 earthquakes have hit off Taiwan's east coast in the past three days. The Seismological Observation Center said they are cuased by the friction between the Philipine Plate and Eurasian Plate.
EPA
Anti-North Korean protesters push against police as a ferry carrying a North Korean art troupe for the Pyeongchang 2018 Winter Olympic Games approaches the port of Mukho in Donghae. Around 120 North Korean art performers in matching red coats and fur hats left for the South, its state media said on February 6, the latest in the flurry of cross-border exchanges in the run-up to the Pyeongchang Olympics.
AFP/Getty
Read More...
Share this page: