Pitches Gun Control March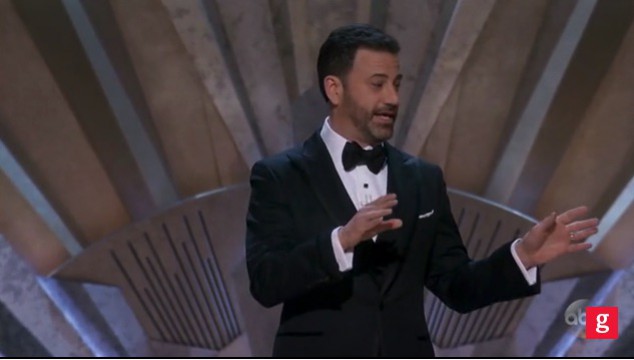 Just released:
Bucking expectations that this year's Academy Awards would be less stridently political, second-time host Jimmy Kimmel focused almost exclusively on politics, nearly dropping any pretense of humor. His monologue concluded with a call for Americans to attend a pro-gun control rally later this month and featured several barbs directed at the Trump Administration.
Just seconds into the 90th annual Oscars, Kimmel introduced Lupito Nyong'o, an actress of Kenyan and Mexican descent.
"Let the tweet storm from the president's toilet begin," Kimmel then commented.


Concluding, Kimmel made a call for Americans to attend a March 24th rally in support of new gun control legislation. Speaking to actors who might win awards, Kimmel said: "You have an opportunity and a platform to remind millions of people about important things like equal rights and equal treatment, if you want to encourage others to join the amazing students at Parkland at their March on the 24th, do that."

Kimmel hit Trump again later in the monologue, joking that he called Jordan Peele's horror film "Get Out," "the best three quarters of a movie this year."
Read More...
Share this page: