Pair accused of double murder try getting married in jail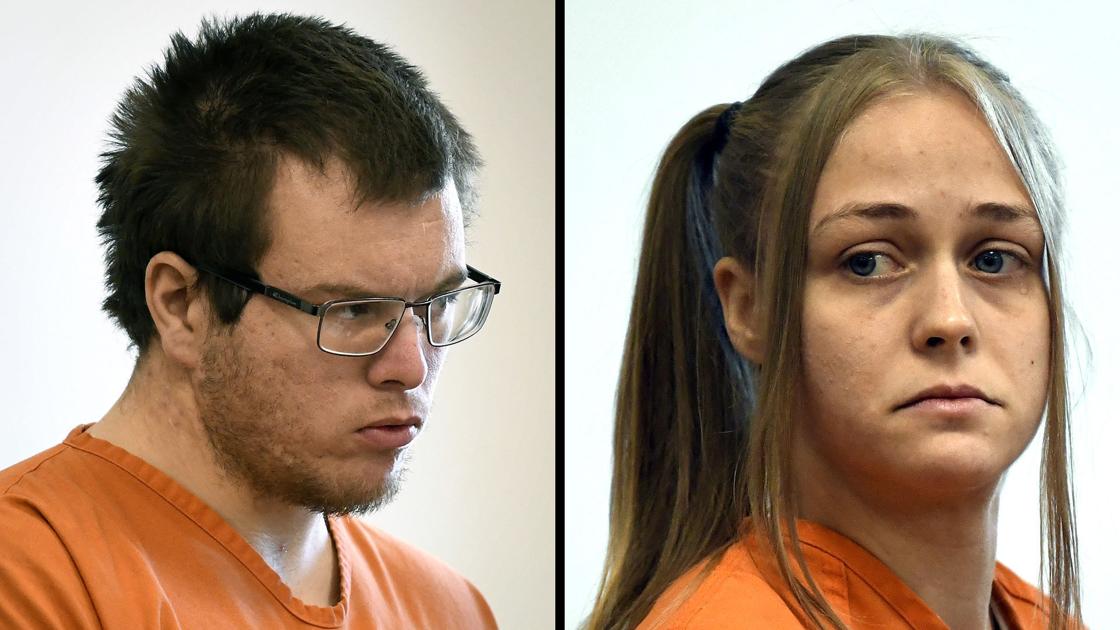 Issued: 2018-03-05
Subscribe to discover fast, unlimited access.
Already a subscriber? Log in or Activate your account.
© 2018 Lee Enterprises
Terms of Service  |  Privacy Policy
Flurries and a few snow showers throughout the day. High 29F. Winds WNW at 5 to 10 mph. Chance of snow 30%..
Partly cloudy skies. Low 13F. Winds WSW at 5 to 10 mph.
Updated: March 5, 2018 @ 12:53 pm
Standingrock, Pierce
Standingrock
Pierce
Standingrock
Pierce
Standingrock, Pierce
The two people accused in a pair of Missoula murders may be taking steps to get married while in jail, according to court records.
An application for a search warrant reviewed by the Missoulian said that at Augustus Standingrock's request, he and Tiffanie Pierce have been sent marriage application material.
Standingrock and Pierce are each charged with two counts of deliberate homicide after the dismembered bodies of 15-year-old Marilyn Pickett and 24-year-old Jackson Wiles were found in tubs of chemicals in the basement of Pierce's home in August. Standingrock and Pierce have been in the Missoula County jail since their arrest, each held on $2 million bail.
Several potential barriers to any marriage for the incarcerated couple appear to exist. For one, a senior jail staffer says he doesn't know of another case where two inmates have married each other, and doesn't know how that would be handled.
On top of that, a judge's order in the case bans Standingrock and Pierce from having any contact with one another for any reason.
The search warrant application said that in November, Standingrock sent a letter to his mother, thanking her for sending him marriage paperwork.
Read More...
Share this page: