Oscars Jimmy Kimmel Takes Shots at Donald Trump Mike Pence and Fox News VIDEO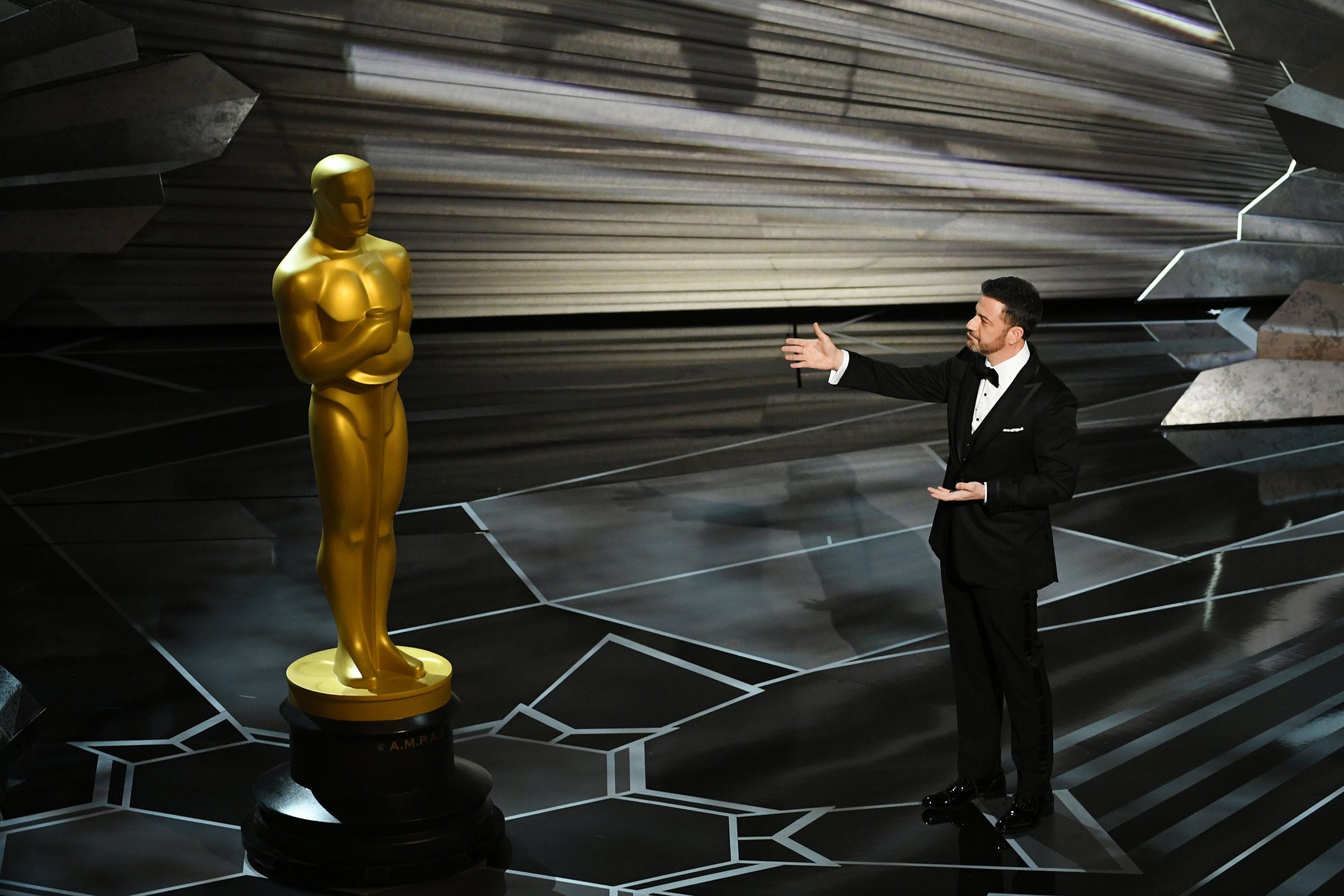 Just released:
Right off the bat, host Jimmy Kimmel took shots at Donald Trump during the opening of the 90th Academy Awards on Sunday night, including about the president tweeting from a gold toilet.
The late-night host quipped that Trump very much liked the first three quarters of Get Out.
He also said the Oscar was so old, it was at home watching Fox News.
Kimmel later worked in a joke about Hope Hicks quitting her position as communications director last week. – READ MORE
Read More...
Share this page: