Senate Passes Sweeping Tax Reform 20 Corporate rate Largest in 31 Years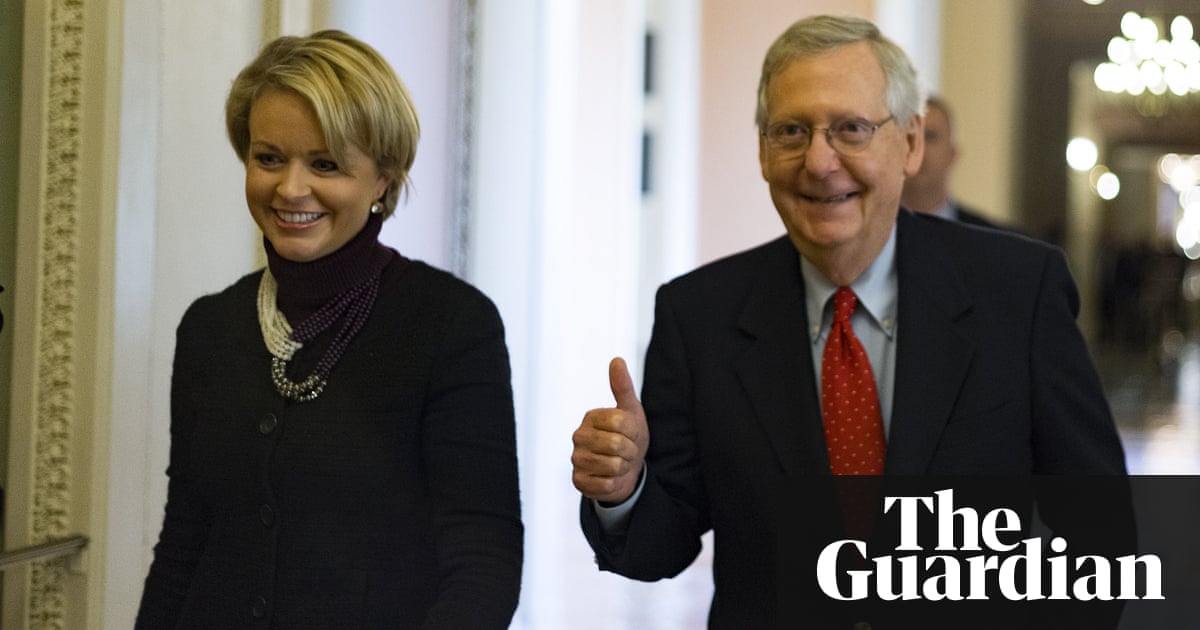 Just released:
Bill passed in early hours of Saturday will benefit big businesses and the wealthy, and give Donald Trump his first major legislative victory
Senate Republicans have passed the most sweeping overhaul of the US tax code in three decades, a significant step that moves Donald Trump closer to achieving the first major legislative victory of his presidency.
The Senate passed its tax plan in a 51-49 vote early on Saturday morning, with Vice-President Mike Pence presiding over the chamber and after a frantic rewrite. Bob Corker was the sole Republican to vote against the bill, which would bestow huge benefits on US corporations and the wealthiest Americans.
"We think this is a great day for the country," the Senate majority leader, Mitch McConnell, said at a celebratory press conference.
On Saturday morning, Trump praised lawmakers and said he was looking forward to signing the bill before Christmas.
"It was a fantastic evening last night," the president told reporters outside the White House before he left for New York. "We passed the largest tax cuts in the history of our country and many other things along with it.
"Now we go on to conference and something beautiful is going to come out of that mixer. People are going to be very, very happy. They're going to get tremendous, tremendous tax cuts and tax relief, and that's what this country needs."
The vote marked a significant feat for Republicans, who suffered a series of embarrassing blows earlier this year by failing to repeal and replace the Affordable Care Act. Trump and Republicans in Washington staked their political fortunes on the hope that tax reform would not suffer the same fate.

The House speaker, Paul Ryan, said: "For the first time since 1986, both the House and the Senate have passed a major overhaul of our nation's tax code. Now we will move quickly to a conference committee so we can get a final bill to President Trump's desk."
The rush to pass the bill sparked outcry from Democrats, who said it would be impossible to fully digest the legislation before voting began. Lawmakers received the nearly 500-page bill, some of it handwritten, hours before they voted on a plan that will affect nearly every US business and taxpayer.
"I defy any member of the Senate to stand here, take an oath that they have read this and understand what in the world it means to businesses and families and individuals," said Senator Dick Durbin, the minority whip from Illinois, holding up pages with notes scribbled in the margin.
In New York on Saturday, before a fundraising event at Cipriani restaurant on 42nd Street, Trump said: "We got no Democrat help and I think that's going to cost them in the election because they voted against tax cuts. I don't think politically it's good to vote against tax cuts."
After closing debate, the Senate began the tedious process of a vote-a-rama, in which senators can offer an endless series of amendments. At midnight, Pence arrived to break a tie on an amendment offered by Ted Cruz that allows parents to start savings accounts to fund tuition at private and religious K-12 schools known as 529 plans. The provision prevailed.

Democrats scored a small victory when four Republicans joined them to strike a provision that appeared tailored to benefit a single Christian college in Michigan with ties to family of the secretary of education, Betsy DeVos.
Read More...
Share this page: