Haley Tells Congress US Assuming More Assertive Role at UN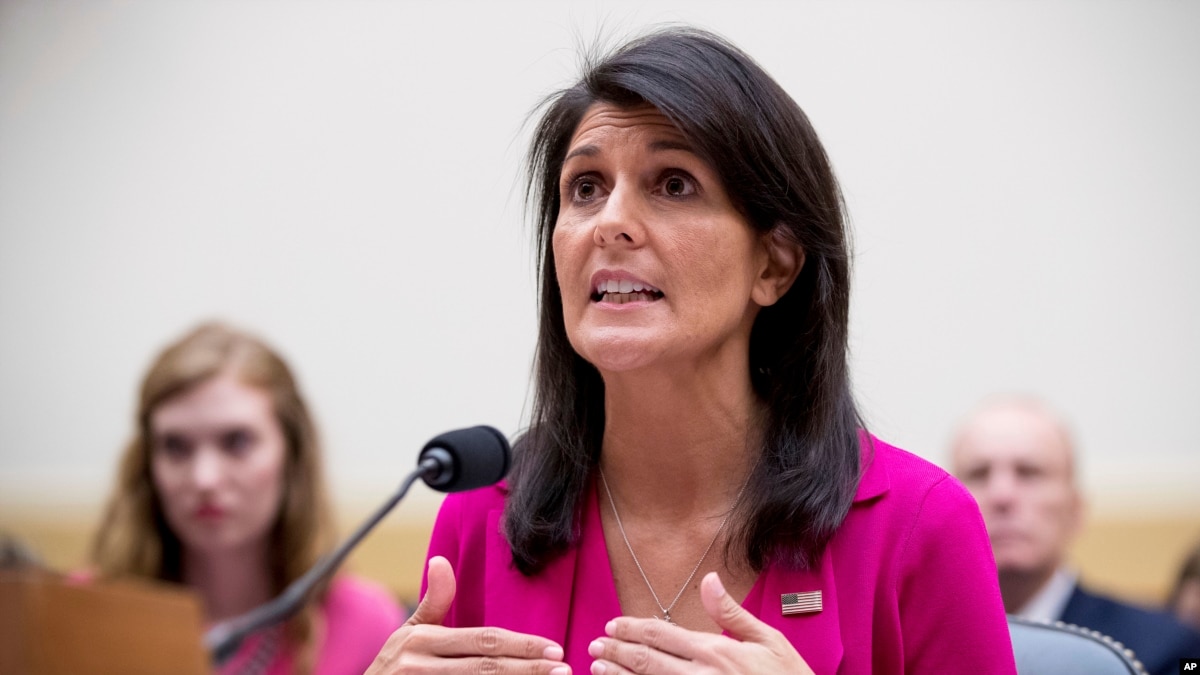 Just released:
Nikki Haley, the U.S. ambassador to the United Nations, told a congressional panel Wednesday that the United States is now taking a more assertive role at the world body to hold North Korea, Syria, Venezuela and other authoritative regimes accountable.
"Our friends and our rivals know that America has once again found its voice at the United Nations," Haley told the House Foreign Affairs Committee. "The international community is now very clear about what the U.S. is for and what the U.S. is against."
Haley, a former South Carolina governor who has served in the U.N. post for five months, said she successfully pushed the U.N. Security Council to adopt additional measures against North Korea's continued nuclear weapons development and missile tests, while drawing "a red line" against Syria's use of chemical weapons that led President Donald Trump to launch a missile attack against the regime of President Bashar al-Assad.
"The more pressure we put on North Korea, the better," Haley said. "You are dealing with a paranoid leader [Kim Jong Un] who thinks we are trying to assassinate him. Who thinks we are trying to do regime change. Who keeps his public in the dark, only hearing what he wants them to hear. And what we need to remember is that he is building a nuclear program."
On Syria, she said, "I think that by the president calling out Assad, I think by us continuing to remind Iran and Russia that while they choose to back Assad, that this was something we were not going to put up with."
She said, "The U.S. mission now refuses to tolerate one of the U.N.'s most disreputable and dangerous habits: obsessive bashing of Israel." She said the U.S. had "steered the Security Council's monthly debate on the Middle East away from unfairly targeting Israel, and toward the true threats in the region, such as Iran and Hamas."
Read More...
Share this page: