Government spending as percentage of GDP down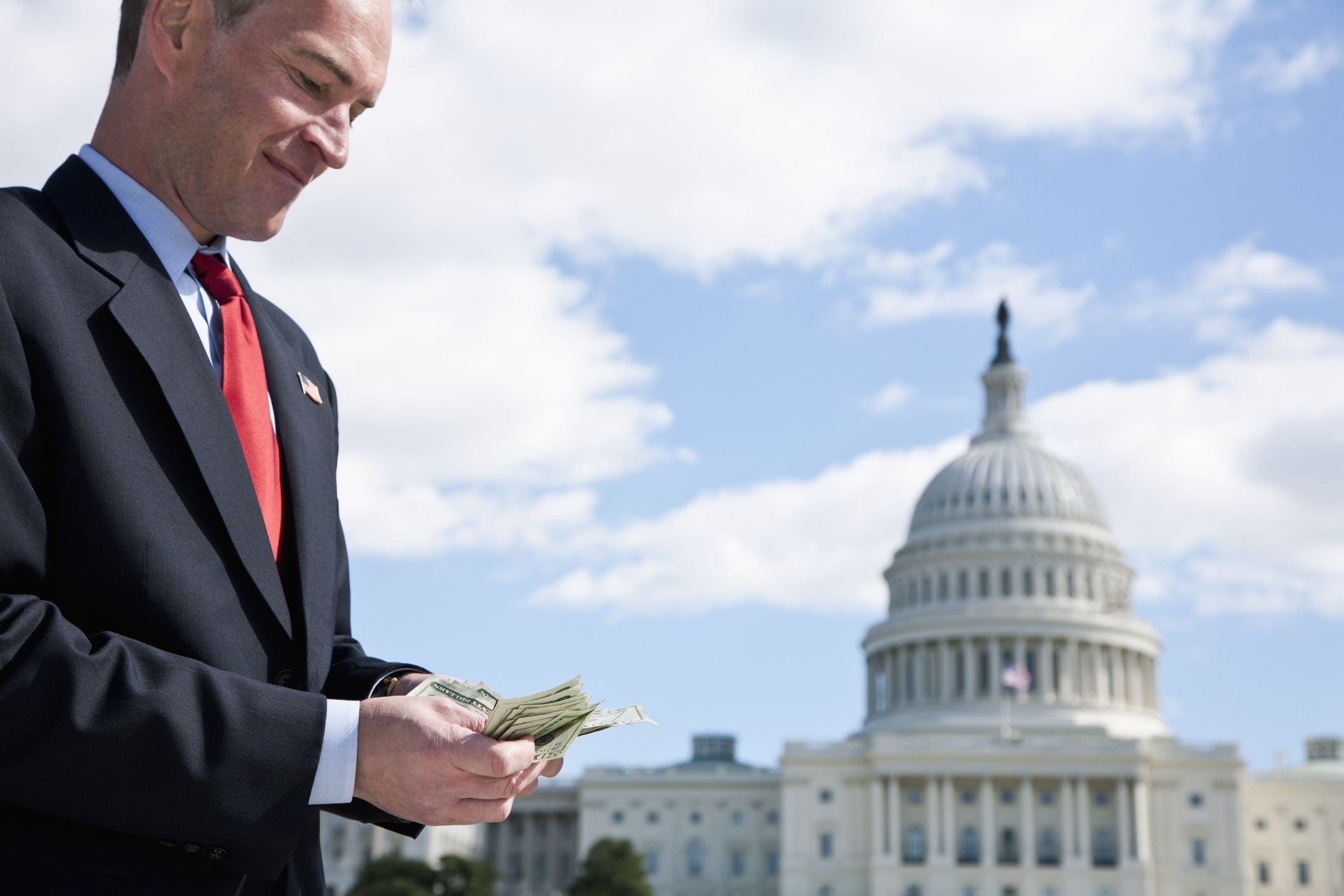 Just released:
Current U.S. government spending is $4.407 trillion. That's the federal budget for fiscal year 2019 (October 1, 2018, to September 30, 2019).  It's 21 percent of gross domestic product .
Before the recession , the government kept federal spending below 20 percent of GDP.  It grew no faster than the economy. On average, growth was 2 - 3 percent per year. During the recession, spending grew to a record 24.3 percent of GDP in FY 2012 .
The government spent more on economic stimulus and engaged in two overseas wars.
At the same time, growth slowed. That reduced tax receipts. Congress worried about the ballooning U.S. debt. No one could agree on how to reduce it. As a result, Congress enacted a 10 percent budget cut, called sequestration . That finally reduced spending to 20.7 percent of GDP in FY 2015 . Since then, spending has started creeping up again despite the sequester.
Almost two-thirds of federal spending pays Social Security , Medicare, and Medicaid benefits. These are part of mandatory spending . Those are programs established by prior Acts of Congress . The mandatory budget will cost $2.739 trillion in FY 2019. It's skyrocketing because more baby boomers are reaching retirement age. By 2030, one in five Americans will be older than 65.
Social Security costs the most at $1.046 trillion. Current payroll taxes provide $905 billion of the income.
Interest from the Social Security Trust Fund pays for the rest. But the costs will outpace income by 2030. That means Social Security benefits will drain the general fund. It also means Congress can no longer "borrow" from the Social Security Trust Fund to pay for other federal programs.
Medicare ($625 billion) and Medicaid ($412 billion) are the next largest expenses.
Medicare taxes pay for $275 billion of this cost. The rest comes from the general fund.
Read More...
Share this page: