Gas prices at a 12year low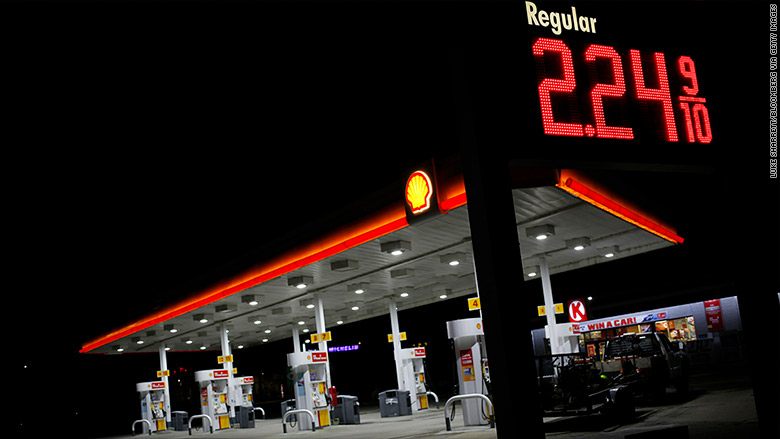 Just released:
Follow us:
Oil prices have dipped into bear market territory and gasoline prices have followed, falling every day since June 2, according to AAA. The average price nationally for a gallon of regular is now $2.28, down 10 cents since the start of the month.
And the outlook for the rest of the month is good: Wholesale gas prices suggest that prices drivers pay will keep falling, and this weekend could bring the cheapest prices so far in 2017, said Tom Kloza, chief oil analyst for the Oil Price Information Service, which tracks pump prices for AAA.
"There's a lot of oil out there right now, and that oil is being turned into gasoline," said Kloza.
The start of summer is typically not a time for cheap gas, because people drive more and demand for gasoline goes up. In addition, gas stations are required to sell a special type of gas, known as the summer blend, that creates less smog -- but also pushing prices slightly higher.
Kloza said for the first time this century, prices at the pump could be cheaper over the July 4 holiday weekend than during the previous Christmas and New Year.
Related: Shale oil boom to hurt OPEC well into 2018
"It's been that kind of year," he said. "Literally everyone predicted oil prices would be in the $50s, and some thought it would get to $65 to $70 because of OPEC's actions."
Instead, oil prices closed at a nine-month low of $43.23 a barrel Tuesday, before rebounding slightly on Wednesday. U.S. shale oil producers that have ramped up output in recent months, balancing out efforts by OPEC and Russia to limit supply and drive up prices.
Read More...
Share this page: